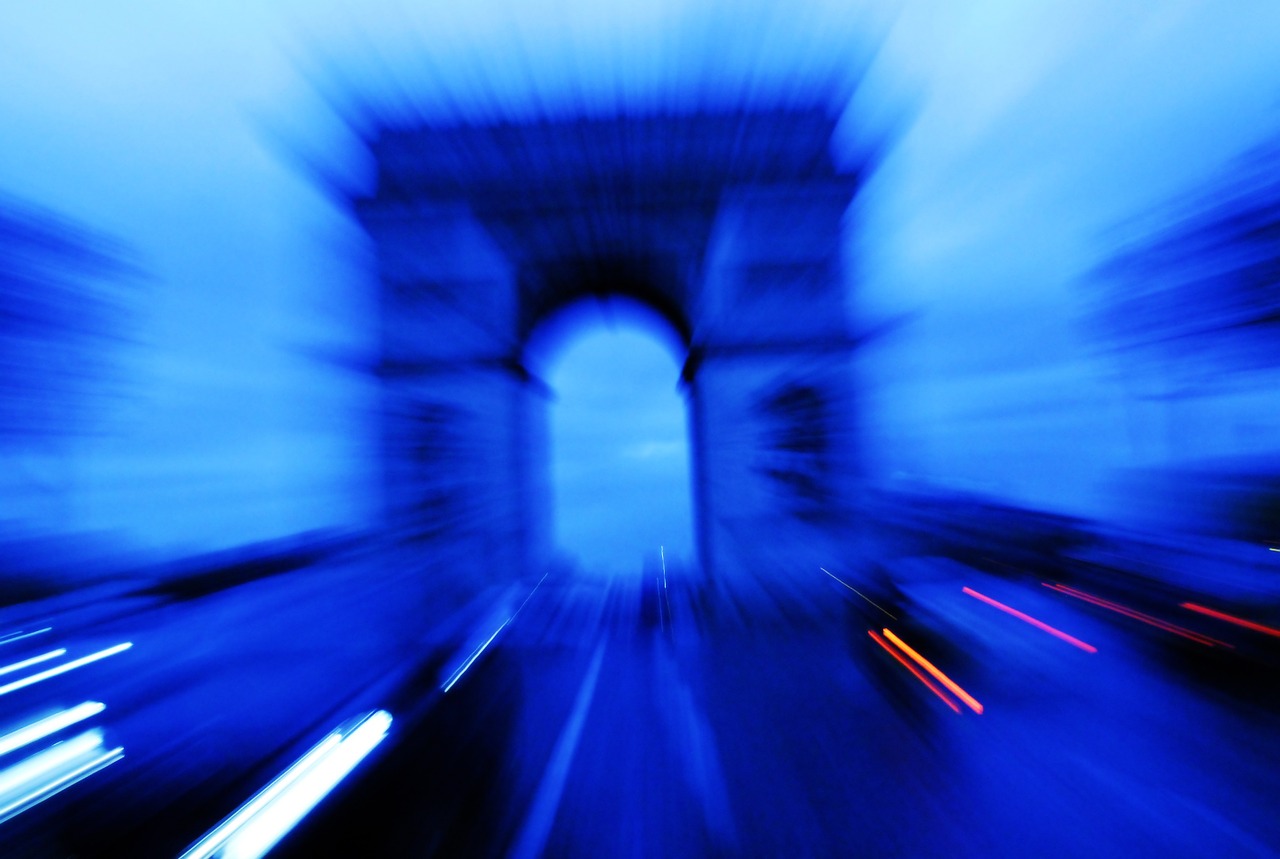 "Trust in him at all times; ye people, pour out your heart before him: God is a refuge for us. Selah." (Ps 62:8, KJV)
Where is your mind today?  Are you on track, or have you been rocking and reeling with the tide, unable to handle the myriad of things going on in your life?  When circumstances are confusing, and more than one way seems right, you must have a mind that is focused on God.  FOCUS – Fully Operational, Consciously Understanding Spiritual things.  If God's voice is not as clear as it once was in your life, you may have lost your focus.  God does not want to be one of the things you seek for understanding, peace and comfort; He wants to be the sole focus of your life.  Taking care of spouse, children, work, church, charities, and hobbies are all nice things, and admirable by many standards, but if you have a mind that is often cloudy, feeling like you are in a fog, you need to FOCUS!  If you have too many things on your plate and are feeling overwhelmed, you need to FOCUS!  Often we spend too much time trying to do what we think is right instead of just doing what God has told us is right.  When the way is cloudy and seems difficult to navigate, when you are going through tests and trials of various sorts and can't seem to find your way out, spend time in worship and the Word, listening for the voice of your father.
"And though the Lord gives you the bread of adversity and the water of affliction, yet your Teacher will not hide Himself any more, but your eyes will constantly behold your Teacher. And your ears will hear a word behind you, saying, This is the way: walk in it, when you turn to the right hand and when you turn to the left." (Isa 30:20-21, AMP).  Often the things we go through are not necessarily of the enemy.  We sometimes get entangled in things of our own doing, setting up things and people as idols in our lives, replacing God's word and direction with human thoughts and wisdom.  In this passage in Isaiah, the children of Israel had once again rebelled against God.  He pleaded with them to return to Him, but they did not want to listen to His counsel.  Still He told them that he would listen for their cry, and would be gracious to them when they cried or poured out their hearts to Him.  Then they would hear His voice and put away their idols from before them, and God would restore and bless them once more.  He longs to do the same for us.  As we pour out our hearts before Him and focus on Him, understanding the spiritual implications of the things we do, He will have mercy on us and abundantly pardon our iniquities.  He longs to be our refuge.  "Lean on, trust in, and be confident in the Lord with all your heart and mind and do not rely on your own insight or understanding. In all your ways know, recognize, and acknowledge Him, and He will direct and make straight and plain your paths." (Prov 3:5-6, AMP).  That's FOCUS!
Father, forgive me for the many times I have gone my own way, trusting in my own judgments, then wondering why my mind was in torment.  Thank You for the freeing knowledge that as I acknowledge You in ALL of my ways, You will guide me in a straight and plain path.  Thank You for hearing me as I call out to You in repentance and worship and for restoring the joy of my salvation on a daily basis.  Help my mind to be FOCUSed; Fully Operational, Consciously Understanding Spiritual things, knowing that the weapons of my warfare are not carnal, but mighty through You to the pulling down of strongholds, in Jesus' precious Name I pray.  Amen.
The following two tabs change content below.
Minister Tracey Cleveland
Minister Tracey Cherry Cleveland is the youngest of five children born to William and Reatha Cherry in Philadelphia, PA. She was reared in a home full of music and the Word of GOD. She has been singing and playing the piano and violin since the age of seven, and accepted JESUS CHRIST as her personal LORD and SAVIOR at the age of ten. She has been gifted to teach, counsel, and exhort others from the Word of GOD both formally and informally. She received her certification in Biblical Counseling from the Christian Research and Development Institute in Philadelphia, and a Master's Degree in Christian Counseling from Faith Bible College & Seminary in Washington, D.C. She has served in various capacities throughout her Christian life, including Sunday School Superintendent, Bible Study Teacher, Instructor at Bible College, Minister of Music, Choir Leader and pianist. She is an anointed worshipper and is part of the Worship Arts Ministry and Ministerial Staff at First Church of Christ Holiness, U.S.A, under the Pastoral leadership of Elder Dr. Ralph A. Martino, Sr. She is married to her Boaz, Wilbur Cleveland, and they have one daughter and two sons.
Latest posts by Minister Tracey Cleveland (see all)