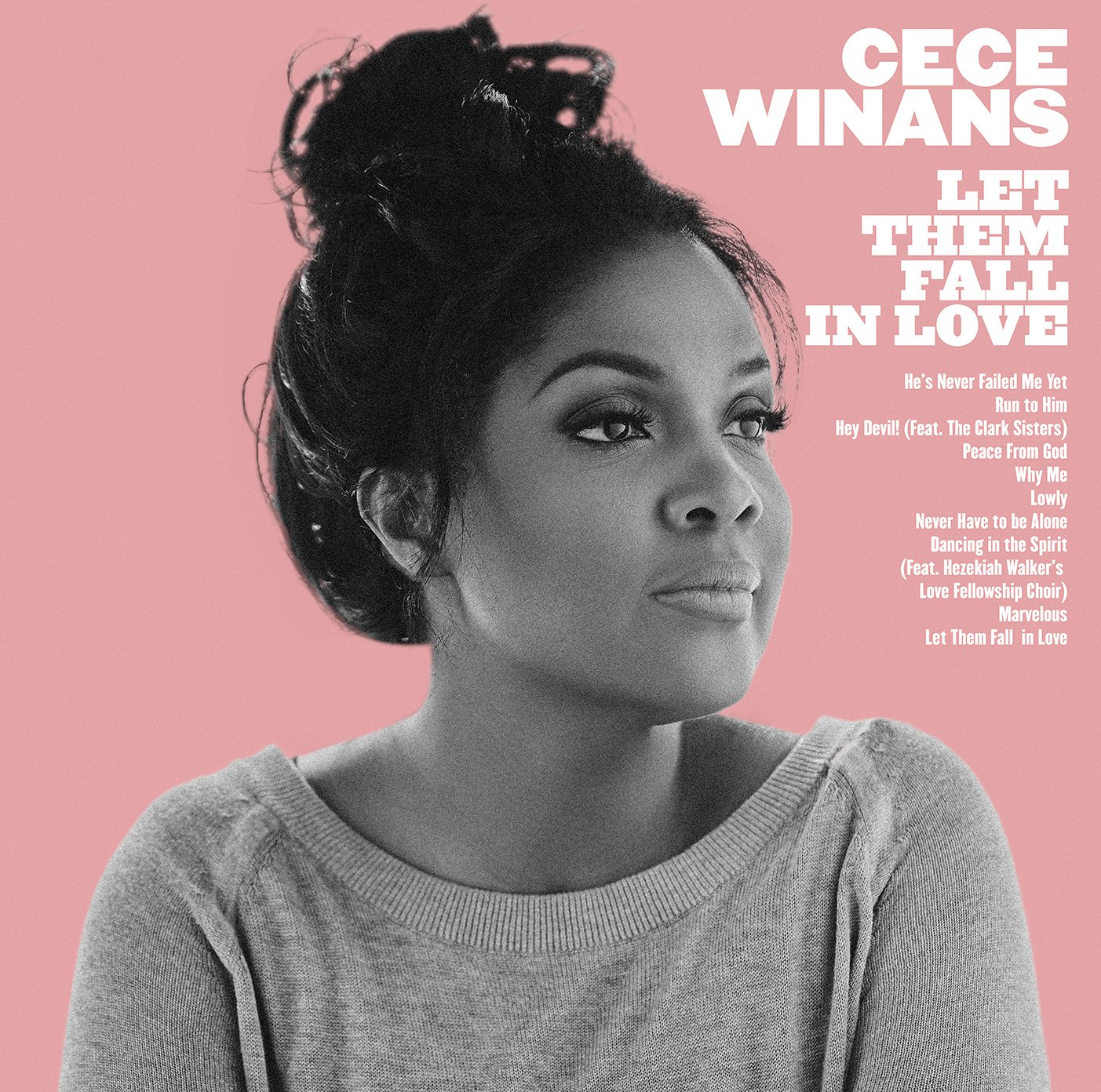 ALBUM REVIEW
After a nine-year break from recording, CeCe Winans is back with her new album, Let Them Fall In Love. This album contains a mixture of styles; from the 70's sound of "Peace from God" to the foot stomping sounds of "Dancing in the Spirit" to the hymnal sound of "Why Me", CeCe's vocals do not disappoint.
Produced by her son, Alvin Love III, this recording has a retro feel, with lyrics that help some to find the love of God and others to reflect on the love they have found. As her previous solo projects convey, CeCe is clear in who it is she worships…Jesus. The album's first solo release, "Never Have To Be Alone", was just a taste of what the listener could expect from the album. For most of the album, CeCe leads the listener to a peaceful place of worship. One thing we can take from this album is that before you can fall in love with God, you have to answer the question CeCe asks at the end of "Lowly"..."man what's in your hand, what is it you're holding? Let go of it." When an individual answers this question, then they can truly fall in love with God.
The following two tabs change content below.
Rhonda L. Smith
Currently Rhonda is a member of High Calling Ministries under the Pastoral Leadership of Pastor George W. Hawkins, Jr. There she serves as the Lead Instructor for the Ministers In Training Program (Phase I), and Intercessory Prayer Team Member. Prior to attending High Calling, Rhonda served for 17 years at Hope Church of God in Washington, DC under the leadership of Bishop Samuel L. McPherson, Sr. While at Hope Rhonda served as the Director of Youth Ministries. Rhonda was also the Youth Bible Study teacher and headed various evangelistic outreach activities. Rhonda graduated from Peirce College with an Associate in Paralegal Studies; Liberty University with a Bachelor in Religion; and is currently pursuing her Master in Religious Education from Liberty University. She has been employed at the University of Maryland for 20 years. Rhonda is a strong proponent of Godly entertainment. She strongly believes that what we feed the inner man, will manifest in the outer man.
Latest posts by Rhonda L. Smith (see all)