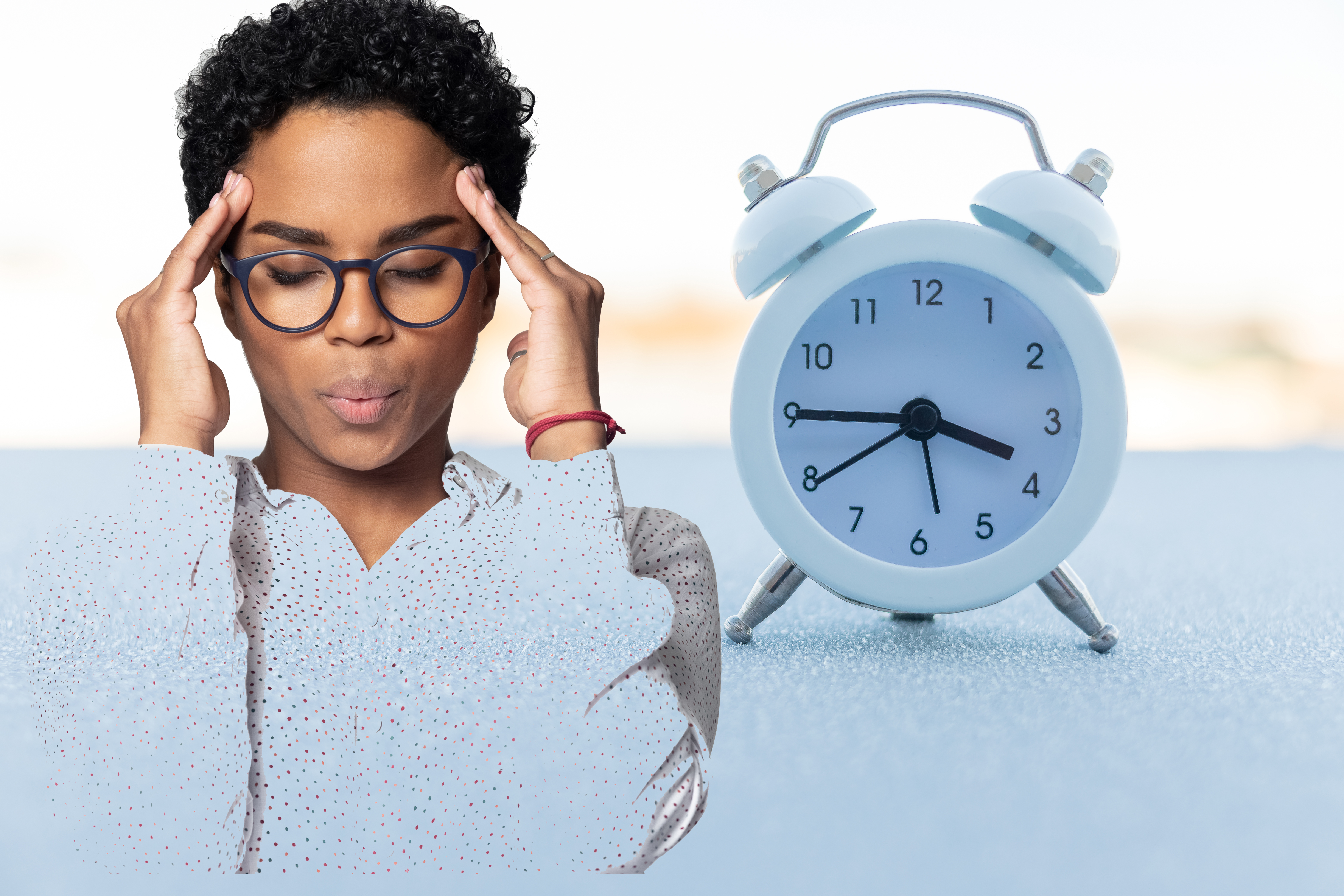 A Month of Saturdays
"The Lord blesses His people with peace." ~ Psalms 29:11
In 2019, I prayed for an opportunity to take a leave of absence from work. I was working as a government contractor and the contract that I was supporting was scheduled to end on December 31, 2019. In my estimation, this offered the perfect opportunity for me to take a break. I had already begun to have conversations with my husband and my boss, and everyone was supportive of the idea.
I thought a year off would be great, but after considering the financial responsibilities that I had, I thought six-months or 3 months was more realistic. I had been in the workforce for over 30 years and all I had to offer myself was 90-days of time. It reminds me of the quote from actor, Ossie Davis, "Never sell more of yourself in a day than you can afford to buy back." 90-days for 30 years, clearly I had under sold and underserved myself and I was in the deficit in more ways than one.
One never really quite understand the physical, mental, and emotional toll that years of working can place on you, especially when working in a job or career that you aren't all that excited about or working in a field that is so demanding that it leaves very little time for you to pursue your hopes, dreams, passion, or goals. The goal was to take some time for rest and restoration.
I had become increasingly weary with the juggle of life and thought that if I only had time to step out of the rat race and catch my breath then life might become more peaceful and easier to manage. I thought that all I needed was some time dedicated to getting the many thoughts and ideas out of my head, on paper, and in motion- write my next book, write a parable, complete an art series, and most importantly clear my mind.
The demands that I had placed on my life did not afford me time to do anything but eat, sleep, work, and wake up, day after day. When I did get a free minute over a weekend or a holiday I was often too exhausted to do anything more than wash and deep condition my hair, make a phone call or two to catch up with family & friends, and maybe get in a bath or a nap.
With the contract expected to end December 31, 2019, I planned to take off from January 1, 2020 through March 31, 2020. This would give me time to finish, tour, and promote my book, Reflections of A Life Well Lived, complete my 10th Annual Women's Conference, Girlfriend Therapy, and reconcile some of the trauma and disappointments that I had suffered over the past forty plus years that I hadn't had time to manage in real-time.
Then in early December, it was announced that the contract was extended until August of 2020. I realized that my plan for a break would have to wait so I would have to continue to juggle for just a little while longer. So, I dug in, hunkered down, and prepared to keep juggling, keep burning the candles at both ends, keep running the rat race – all of the colloquialisms that meant that I would continue to work hard for 8 more months.
Then something happened, like something taken straight out of a movie script, the world was faced with a deadly and contagious virus that was spreading fast with no real sign of slowing down. The medical professionals and scientist despite their best efforts just simply couldn't get control of this things and by all accounts their only prediction was that it would get worst before it was expected to get better. Their only recourse shut the world down until they could get a handle on it. And on or around April 1, 2020, states all across the nation went on lockdown. Only essential workers were authorized to leave their homes until further notice. This began for me what I so affectionately call, "A Month of Saturdays."
Saturdays have always been the world's most favorite day of the week. Unlike any other day, for most people, Saturday is the day that you get to do whatever you want. Sure, Fridays are great, you typically get to stay up as long as you want, and Sundays are cool because you get to sleep in as long as you want, but Saturdays offer both the luxury of sleeping in and the luxury of staying up as late as you want. It is a day that is all your own to plan and to do with it as you please.
With the doom of a pandemic looming over the world, I was seeing this as the answer to my prayers – time! Time to do all the things that I wanted and needed to do. Time for rest, time for restoration, time for planning and time for doing. My list for my month of Saturdays was, writing, reading, binging, eating, conference calling, praying, singing, laughing, chatting, adulting, resting, praising, arting, working, studying, napping, cooking, and cleaning.
To my surprise, it took a few weeks for me to get out of the rat race as I was operating more out of habit than out of obligation. Once I realized that that my time belonged to me, that every minute of every day was mine to steward, I found peace immediately. Although I wasn't able to tour my new book because of the lockdown, I was able to sell more books because the lockdown afforded people more time to read. During my month of Saturdays, I started writing my fifth book, I wrote a parable, I began a painting series, I finished illustrations for my children's book, and I learned a new skill, digital art.
This Word of God reminds us in Philippians 4:7, that "the peace of God which transcends all understanding, will guard your hearts and your minds in Christ Jesus." Who knew that while most of the world was going crazy, I would find my utopia, my peaceful place in the midst of a pandemic?
The following two tabs change content below.
Kwanza is a Christian Publisher, Author, Conference Host, Speaker, Radio Host and Ministry Consultant. She is the Founder and Director of Girlfriend Therapy®, Inc. a ministry designed to educate, encourage, and empower women through the truth of God's word. Learn more about Girlfriend Therapy Ministry by visiting our website at www.girlfriendtherapy.org. Kwanza is the Author of No Greater Love (fiction, 2009), According to Your Faith Be It Unto You (non-fiction, 2012), and her recently released, Reflections of a Life Well Lived (memoir, 2020). You can purchase her titles from her online bookstore at http://kwanzasbooks.storenvy.com/
Latest posts by Kwanza Gipson (see all)